After finding a Lyft Station take a picture with it, geotag it and share it with the world! Winners will be randomly selected from each Lyft Station location to win an exclusive Lyft Phone Case.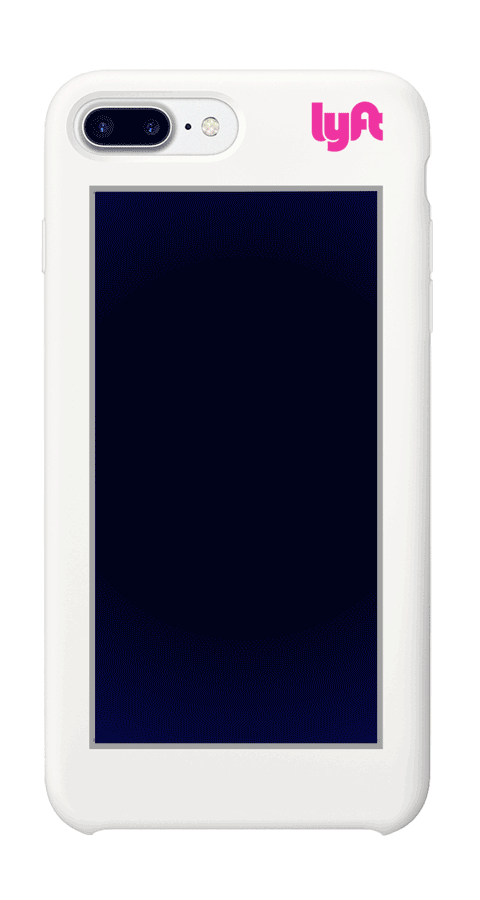 The exclusive Lyft phone case will have a minimal screen integrated with a gps tracking chip.
The screen will always be off unless prompted to be on. The case will show a map with your location of all available Lyft Stations.
If unused the battery can last for a month and only requires 10 minutes to fully recharge.